[Word+Pictures=Pete Hodgson]
Has it been a year already?
Last weekend the blistering Barcelona sun helped everyone warm up this summers festivals with Primavera '09. Where, as usual we were treated to a feast of architecture, alcohol and alternative music, and along the way discover that obscure bands we like are way more popular than we thought…
'El Maresme' is a Spanish term to describe a warm, humid breeze blowing in from the sea, recently the term has entered English parlance denoting a waft of pot smoke drifting through a festival crowd. El Maresme is also the name of the metro stop for the Parc del Forum which has been home to Primavera for the past 5 years and one of the few locations where the meanings merge…
The festival always had some mainstream acts and some lesser known bands, but these days if a band is unknown it tends to be because they suck and this years festival felt distinctly less special. This wasn't helped by a huge increase in the English quotient of festival goers… (I know, I'm partially responsible, sorry). It was a smaller line up this year too, which sprawled over the preceeding days (meaning I missed the ambient, dark and dissonant hiphop of Dalek). Additionally the brilliantly conceived Jagermiester stage…
… was replaced by the terribly planned Ray-ban stage which was best avoided, save for an excellent set by Grandaddy frontman Jason Lytle…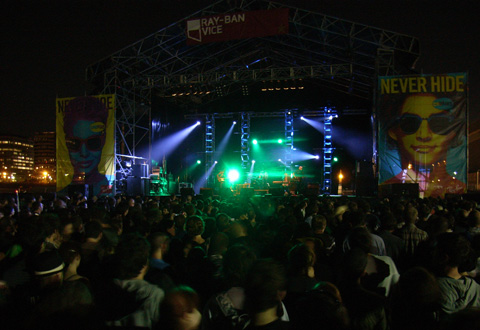 Despite the fact that the festival is clearly going downhill, I still had a great time. Here's a few personal highlights, firstly the weather was awesome…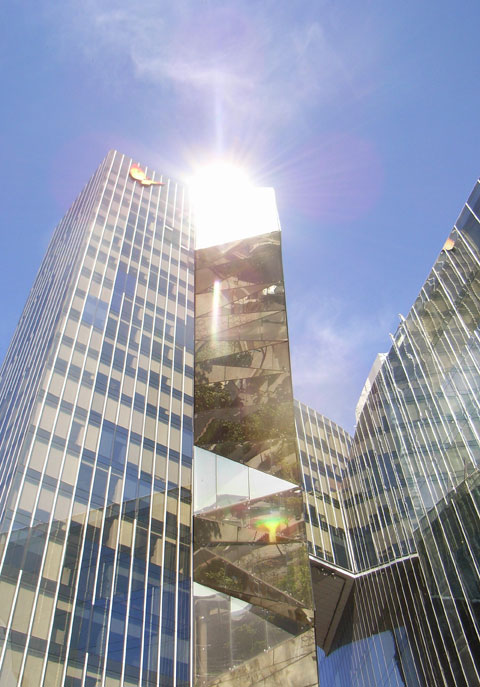 New York quintet Sonic Youth returned to the festival for the millionth time but with a new album this year they offered more than nostalgia…
Rhode Island duo Lightning Bolt, energized the ATP stage with their brutal reduction of punk and hardcore…
Dark sound extremists Sunn O))) celebrated their 10th anniversary by returning to their first recording of bowel shaking torture and successfully 'out-avant-garde-d' everyone else at the festival…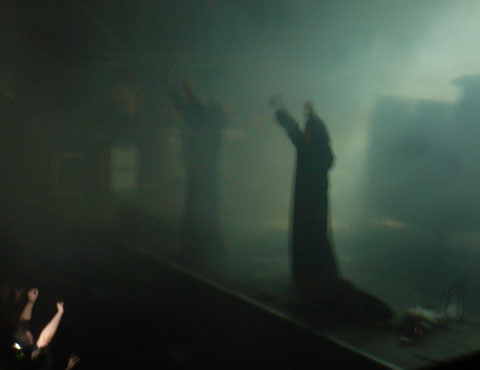 Hiphop was under represented this year but Wu tang's Ghostface Killah did what he could to redress the balance, with great performance that got the whole of the Pitchfork stage jumping…
DJ Feadz played an interesting set although many of us were left wishing that Uffie wasn't so pregnant…
Tom Jenkinson's experimental Squarepusher has taken a slightly more 'bass happy' direction recently which went down very well but did feel a bit self indulgent by the end…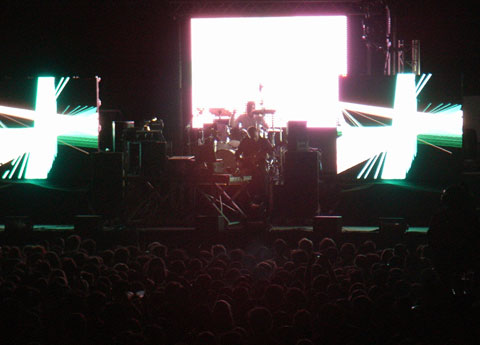 North American three piece, Yo La Tengo returned to Primavera for a third time but restricted themselves just the one cover compared to last years 'open request' performance at the Apollo venue…
One of the best sets of the festival was from the four New Yorkers who make up the poetically named, The Pains of being Pure at Heart. They produced a fantastic atmosphere with their melodic indie and genuinely infectious enthusiasm…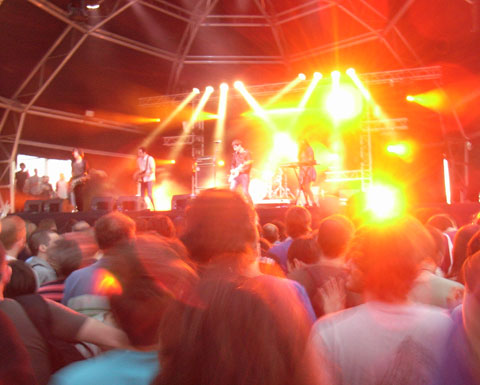 Natasha Khan's solo project Bat for Lashes was the perfect complement to the Catalan sun as her crystalline electro rock marinated into the crowd…
Simian Mobile Disco tweaked the mainstage on the last night giving us the chance to expend whatever energy we had left…
The real maestro was Cornish born electro deviant Richard D James AKA Aphex twin, who pulled a visually stunning epic from his laptop and left no one in any doubt that being kinda twisted can sometimes yield awesome results…
Honourable mentions go to: poster boys of the Chinese underground Carsick Cars, eclectic French hiphop collaborator Dj Mehdi and unpredictable LA boys The Mae Shi, all of whom put in outstanding performaces.
So what's left to say, Barcelona is an amazing place and I urge you all to go, but through lazy band selection and bizarre organisation Primavera just doesn't live up to its potential. This year's Sonar line up looks pretty good though…
Adios, Pedro.